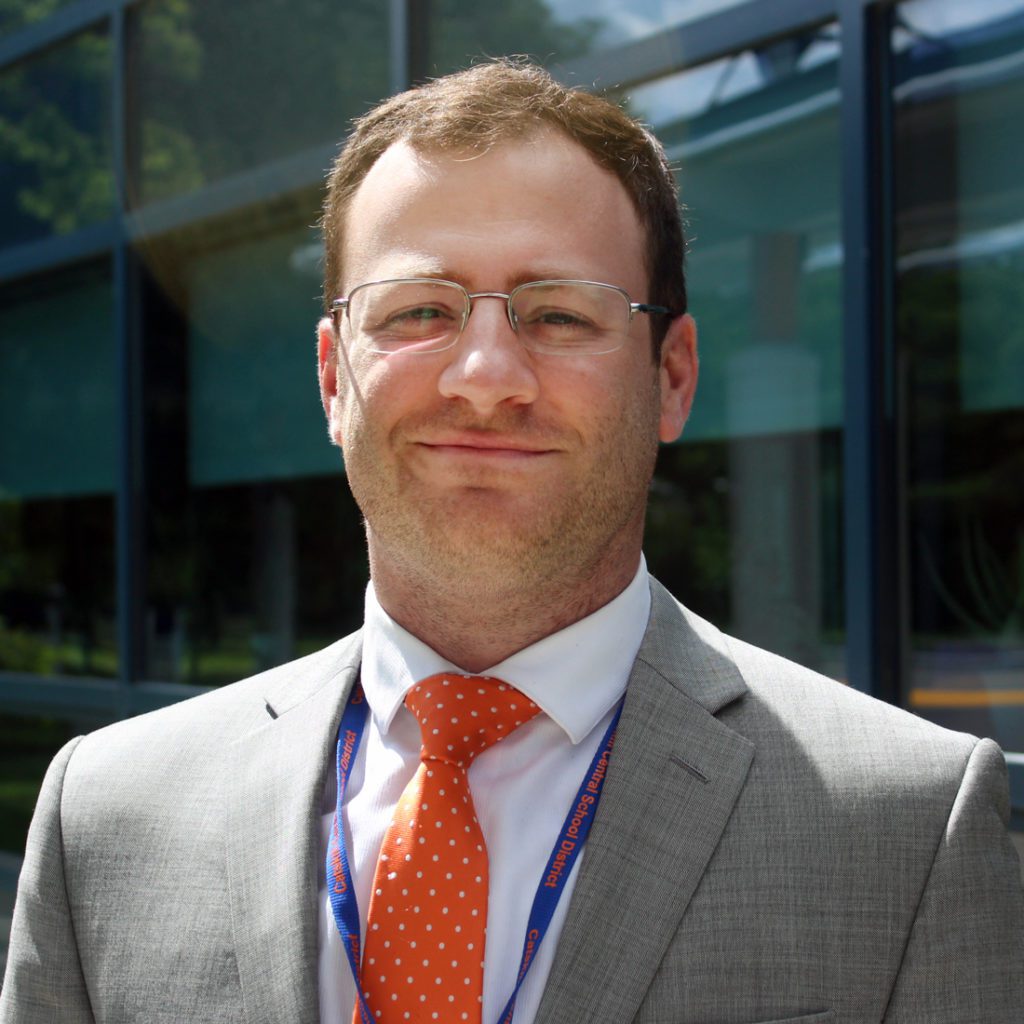 Please welcome Matthew Robinson to the Catskill Central School District. Mr. Robinson is Catskill High School's new assistant principal and comes to Catskill from the Troy City School District, where he taught high school English. His responsibilities at CHS include student management and discipline, guiding instruction, and supervising the school's teaching assistants, teacher aides, and monitors.
Robinson says he was attracted to Catskill because he enjoys working with a diverse population of students and because this District serves as an important center for both urban/suburban and rural communities.
"This District is heading in the right direction and I want to be a part of that growth and improvement," Robinson said. "One of my immediate goals is connecting with our students and having them know I'm somebody that they can go to if they are in need of help or guidance, and that my door is always open to them."
Robinson holds a provisional NYS certification as a School Building Leader and a Certificate of Advanced Study in Educational Leadership from the Massachusetts College of Liberal Arts, along with a master's degree in teaching from Sage Graduate Colleges and a bachelor's degree in English from SUNY Cortland. Along with teaching 10th and 11th graders at Troy High School, he served on the school's Building Leadership Team, coached football, taught summer school, and completed his administrative internship there. Prior to that, he worked for the Voorheesville Central School District as a special education teaching assistant as well as a wrestling and football coach, Drama Club advisor, and manager of the district's Tobler Performing Arts Center.
A second-generation educator (his father teaches for Watervliet City Schools), Robinson lives in Guilderland with his wife and their nine-month-old son. He is also a Buffalo Bills fan and an avid moviegoer, who in the past was a film critic for the Spotlight News in Bethlehem.
The Board of Education appointed Robinson to the assistant principal position on August 9, 2017 and he began work at the high school later that month. As we welcome the start of the 2017-18 school year, please be sure to welcome Mr. Robinson to our educational team!