At Catskill CSD, cats can and will! Our students should be very proud of the cats they designed for this year's Cat'n Around Catskill display and auction.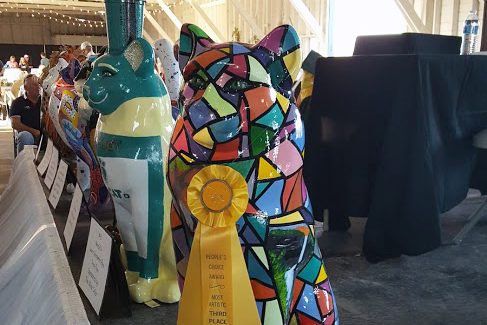 Catskill High School's "Window into the Catskills" cat took third place for "Most Artistic" at the annual Cat'n Around Catskill Gala, held September 23 to auction off all the cats that were displayed around town throughout the summer. "Window into the Catskills," which involved over 50 students in its design and creation, sold for $1100 and will now "live" in Atlanta, Georgia with its new owner.
Catskill Elementary School also designed and painted a cat for Cat'n Around Catskill, which incorporated a paw-print motif made from finger and thumb prints – stamped onto it by every student in the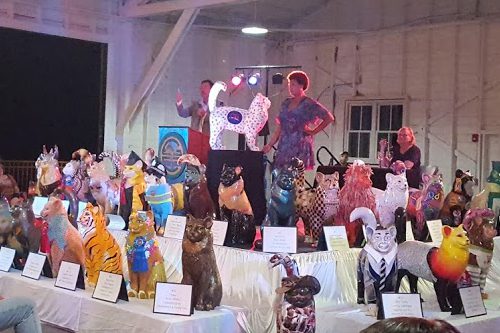 school! When "Pawprint" the cat hit the auction block it sold for $700 and will go to live with its new owner in Hudson!
Proceeds from the auction help to support the community.
Our superintendent of schools, Dr. Cook, and Catskill High School's art teacher, Mrs. Doney, attended the event to support our students and community alongside many Catskill CSD families, as well as people from all over the area.
We look forward to seeing what Catskill students have in store for next year's Cat'n Around Catskill celebration!