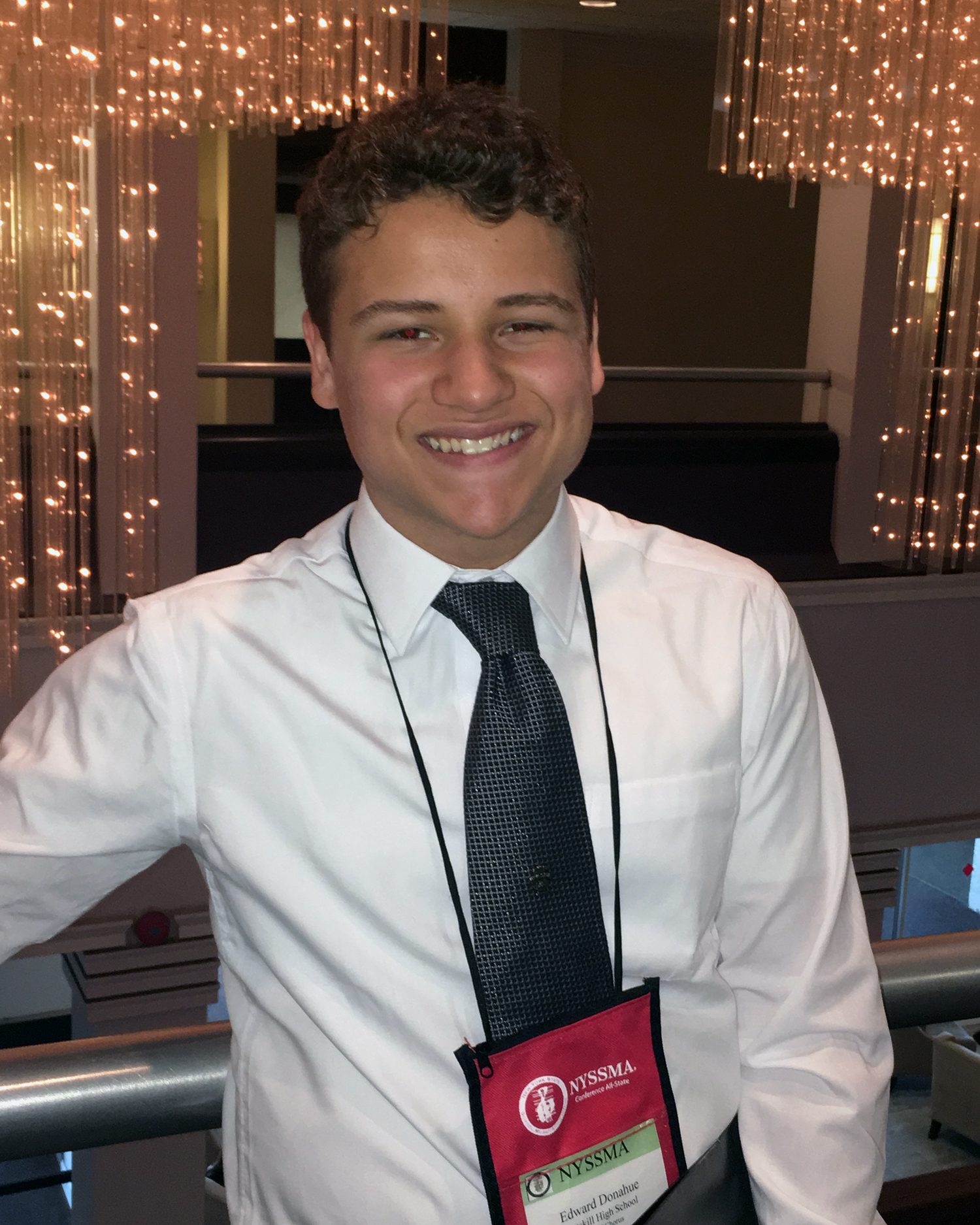 Edward Donahue's deep singing voice has brought him to high places. The New York State School Music Association (NYSSMA) recently selected the CHS junior with a Bass 1 voice type for their All-State Mixed Choir. Making All-State is a major accomplishment for any music student, as the event is reserved for the most talented high school musicians from across New York State.
Ed traveled to the University of Rochester's Eastman School of Music to attend All-State November 30th through December 3rd. As one of only 35 Bass 1 students from the entire state chosen for the Mixed Choir, he performed under the direction of David Frying, Director of Choral Studies for Hofstra University.
"It was an honor," Ed said of the experience. "All of the hard work, the practicing, the late night rehearsals, they were all worth something when I went to All-State. It was a great experience and I would recommend it to anyone who has the opportunity to participate."
The event culminated in a public concert that Ed and the Mixed Choir performed at the prestigious Kodak Hall at Eastman Theatre on December 3rd.
"He represented Catskill with greatness and accomplished something very few students do," said Catskill chorus teacher Michelle Storrs, who attended the concert.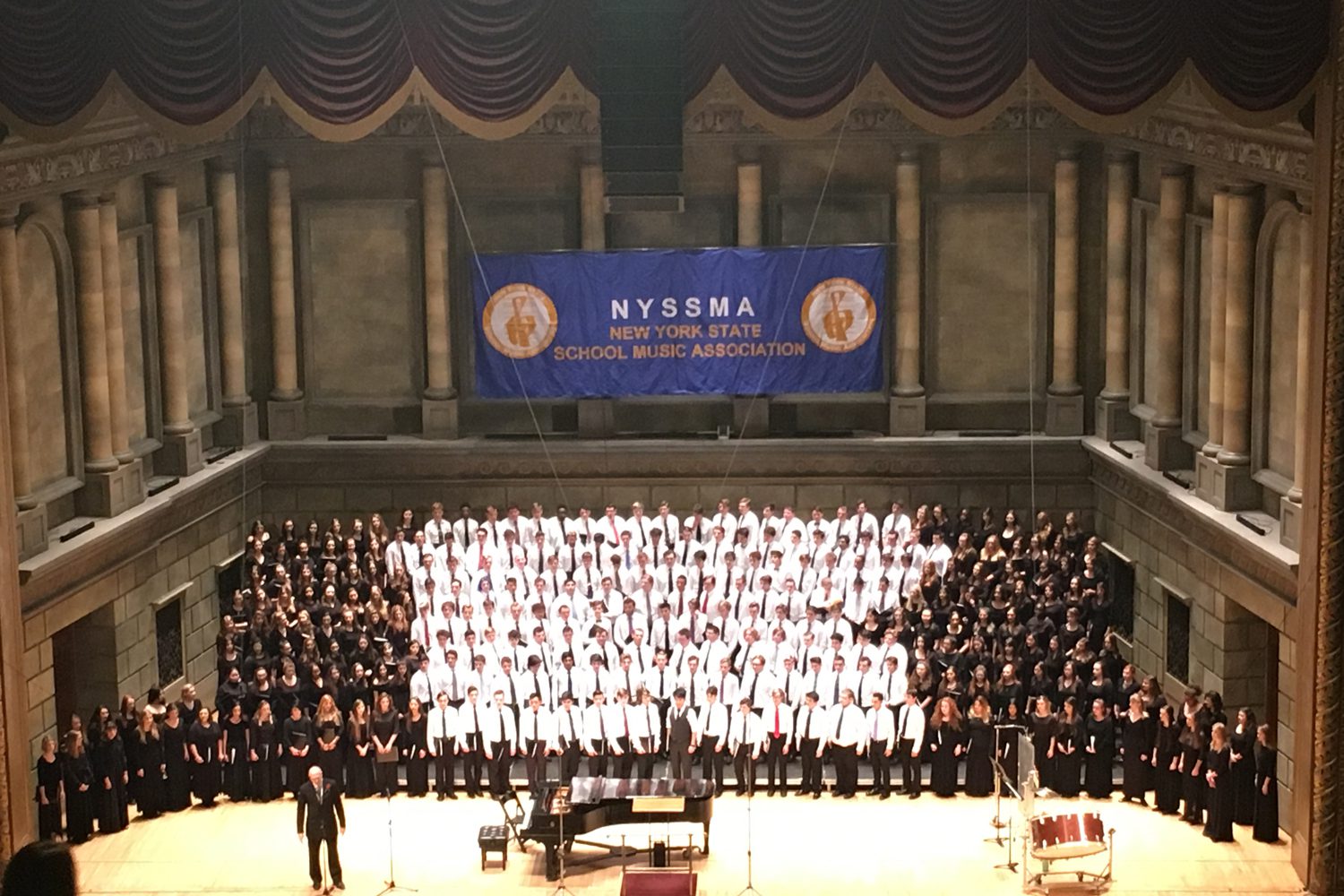 Ed has been singing in his school chorus since the fifth grade and has been a fixture of Catskill High School's annual musical theatre production since he was in eighth grade. He began performing in NYSSMA All-County concerts as a fifth grader, and this year and last was tapped to perform at Area All-State, the regional NYSSMA showcase.  
Along with being a talented singer, Ed is a member of his school's National Honor Society, Business Club, and Broadcasting Club. He is also a regular at Catskill's Media Camp, held each summer at Catskill High School. After he graduates, Ed says he wants to pursue a career as a music producer.
The last time a CHS student made All-Sate was in 2015.
Please join Catskill Central Schools in congratulating Ed on his accomplishments. He has shown us that Cats Can and Cats Will!