Two teams from Catskill Middle School have advanced to the NY State Odyssey of the Mind Tournament following their outstanding performances at the Region 4 Tournament held March 10th.
Coordinated locally by Questar III BOCES, Odyssey of the Mind is an international educational competition that encourages students to use their imaginations and work as a team to solve problems.  Teams were judged on their unique solutions to the problems as well as their teamwork, creativity, and ability to think outside the box.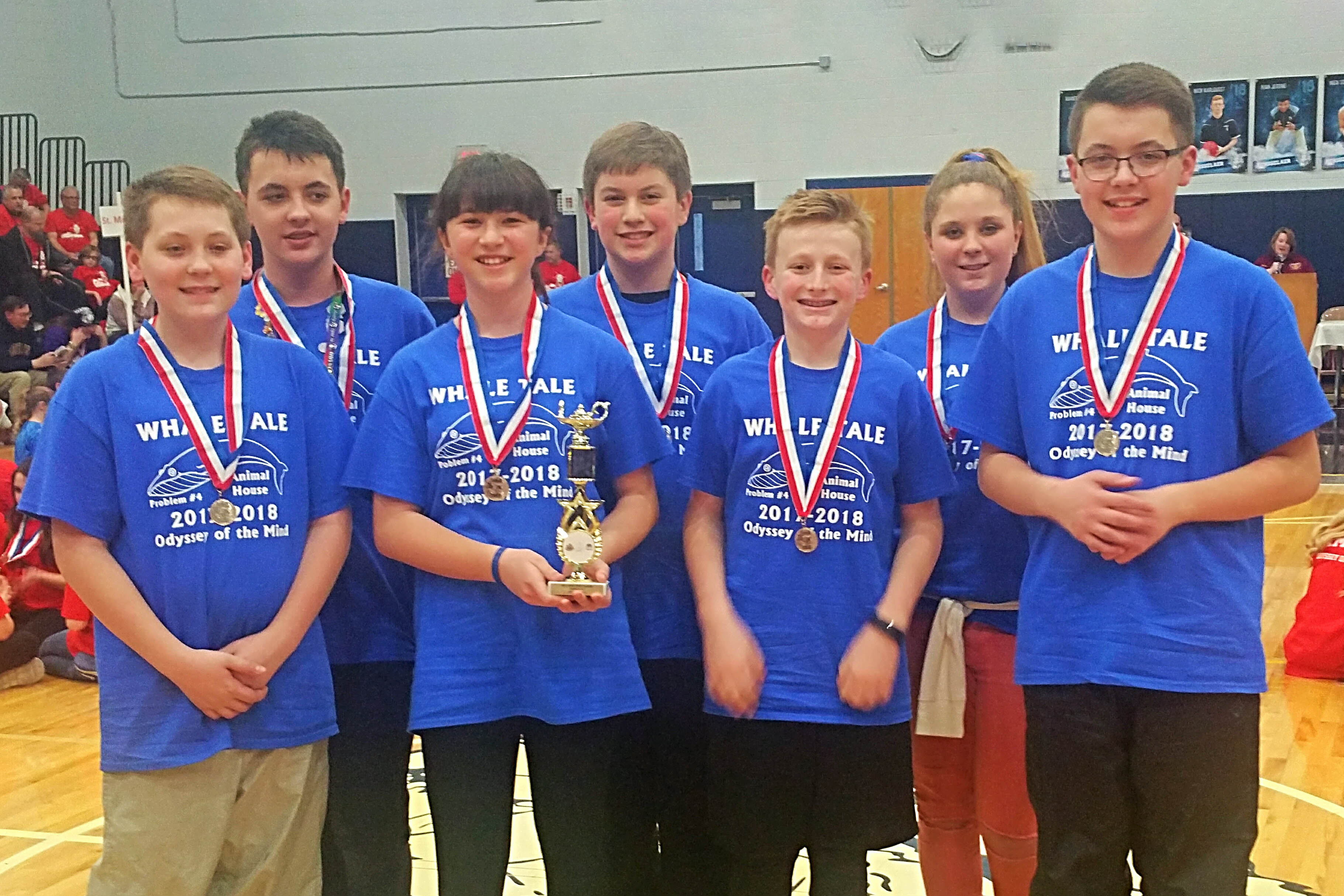 The Middle School's Team Whale Tale took first place in their division. They focused on the competition's #4 problem "Animal House," which involved the team building a balsa structure & testing how much weight it held while doing a performance that involved an "animal" that leaves home to migrate. Congratulations to sixth grader Kaitlyn McGee, seventh graders Nicholas Konsul, James O'Connell, Christopher Konsul, Joseph Konsul, Adam Konsul, and Karsen Chiminelli, along with coaches Karen Van Wie and Kelly Konsul on their team's win!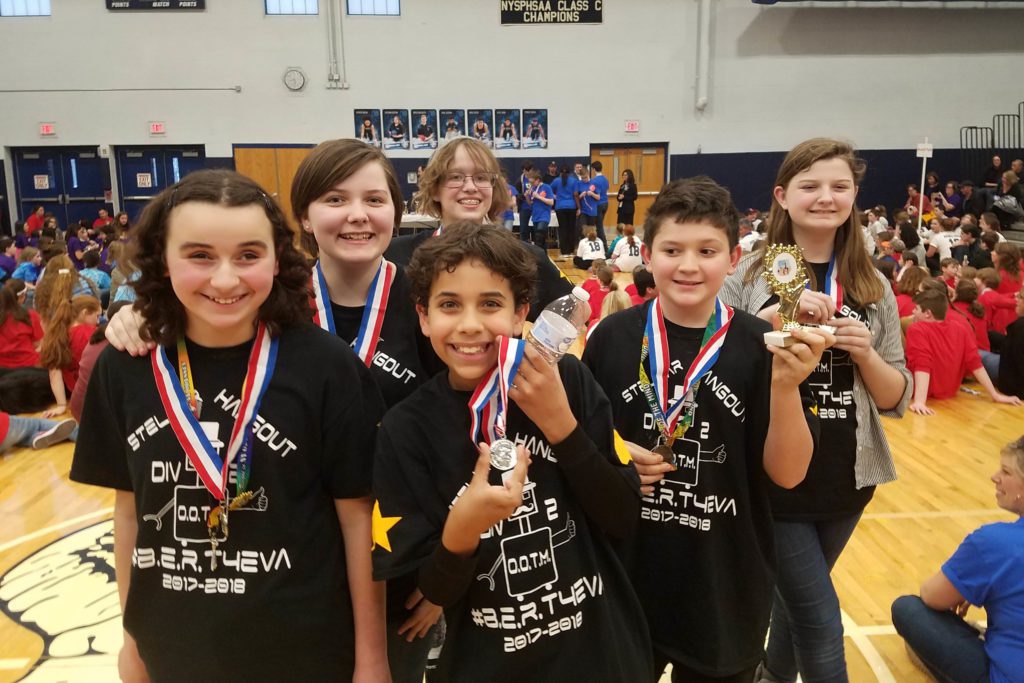 The Middle School's Team Stellar Hangout placed second out of eleven total teams competing in their division. They focused on the performance-based Problem #5 "Stellar Hangout"  depicting an Intergalactic Hangout where all sorts of creatures from different worlds stop by to eat, refuel, and relax. Their performance included humor, a clever and creative script, a talking, sardonic team-created robot named B.E.R.T (Best Electronic Rover Technology), and proved to be a "Stellar" experience for the team members! Congratulations to sixth graders John Leon, Henry Goodell, and Libby DuBois, seventh graders Charlotte DuBois, Angelina Shanley, and Willow Morehead, along with coach Colleen Nabozny on their second place finish!
Both teams now advance to the state competition held at SUNY Binghamton on April 7th.
Wish them luck and Go Cats!