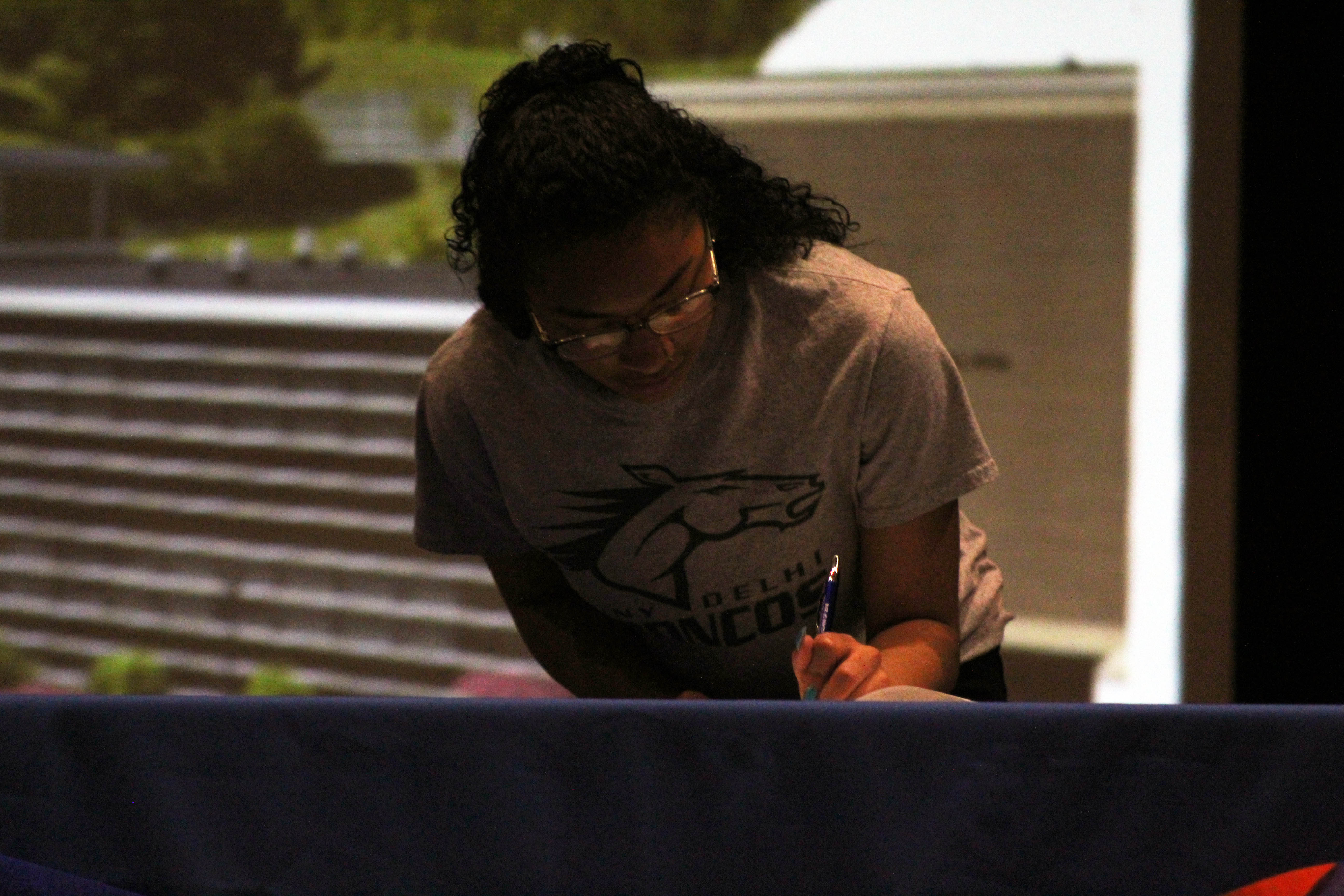 The Class of 2018 took one step closer to graduation during Catskill High School's annual Senior Signing Day, held in the school's auditorium May 3.
This annual event gives each graduating senior their moment in the spotlight. Before the eyes of the entire school, the seniors were called one-by-one to the stage to sign his or her name and symbolically commit to the college, branch of service, or position in the work force they intend to pursue after graduation. A picture of the student superimposed over an image of his or her post-graduate school or job was projected onto a screen behind them as each signed on to their futures.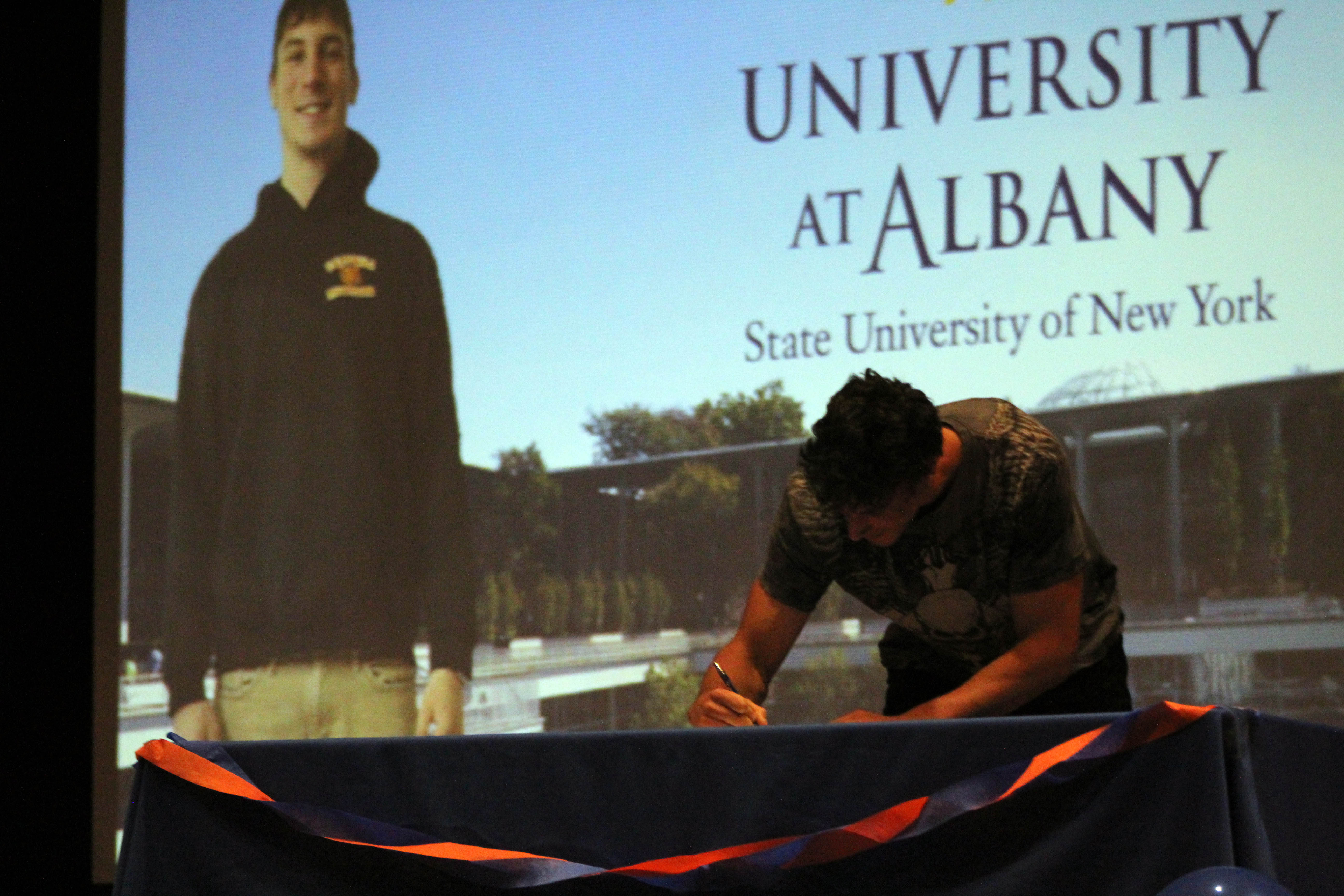 Along with all high school students and faculty, the incoming freshman class, our current eighth graders, attended the event to join in the applause and catch a glimpse of what the future has in store for them in just a few short years.
This is Catskill High School's third year hosting this light and fun, but moving ceremony. School administrators were inspired to add this new school tradition following then-first lady Michelle Obama's promotion of college signing events for seniors at a national level.
The event also included remarks from Superintendent of School Dr. Ronel Cook and CHS Principal Marielena Hauser, the presentation of Junior Awards, and the naming of the Class of 2018's top ranked  students.
Class of 2018 top 10

1 – William Fitzmaurice (Valedictorian)
2 – Arley Liberti (Salutatorian)
3 – Andrew Macholdt
4 – Jacob Davies
5 – Abdul Asif
6 – Jack Osborn
7 – Abigail Pacheco
8 – Xavier Evans
9 – Megan Davies
10 – Jamy'a Johnson
Congratulations to all our soon-to-be graduates. At Catskill Central Schools, Cats Can and Cast Will!