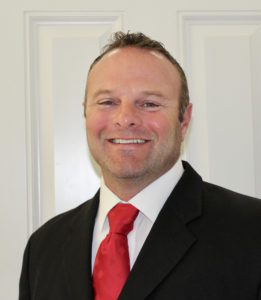 At its August 15, 2018 meeting, the Catskill CSD Board of Education appointed Benjamin Bragg to serve in the Assistant Principal position at the Catskill High School, effective August 15, 2018. Mr. Bragg's appointment follows a search process in which 20 individuals applied for the position. Applicants were narrowed to 10 candidates who were interviewed. The three finalists were then interviewed by Dr. Ronel Cook, Catskill CSD Superintendent. A final candidate, Mr. Bragg, was then selected.
Bragg brings 12 years of administrative experience in education to his new position. He recently relocated back to his hometown, Highland, NY from Charleston, SC, where he served in two middle school principal positions in the Charleston County School District. Among Bragg's accomplishments, he established a culture of success, accountability and relationships within each of those school communities, provided professional development to improve overall staff growth and success, improved overall school rating, developed student leadership roles and responsibilities among challenging students and provided multiple strategies to ensure student achievement through collaboration with community, staff and business partnerships.
Bragg's additional experience includes serving as middle school principal at Goshen Central School District, dean of students at Highland Central School District and a physical education teacher and coach at Wappingers Falls Central School District.
Bragg holds School District Administrator Permanent certification. He earned master's degrees in Administration/Leadership from Massachusetts College of Liberal Arts and Professional Studies in Humanistic Education from SUNY at New Paltz, and a bachelor's degree in Physical Education K-12 at Ithaca College.
"I am excited to bring over twelve years of school leadership to the Catskill School District as the high school assistant principal," said Benjamin Bragg. "I believe in data driven educational opportunities and a strategic focus to ensure all children are successful. I am excited to work closely with principal, Ms. Hauser, as we embark on the future of this incredible school."
Welcome, Mr. Bragg!