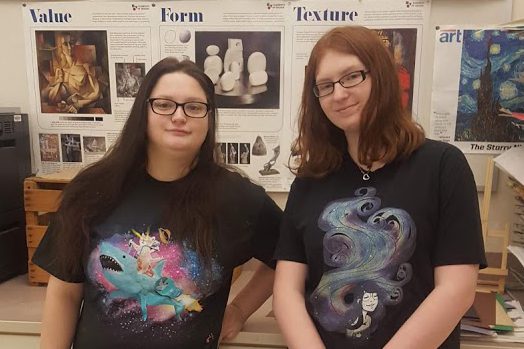 Two CHS art students will each be showing a piece of their artwork at Columbia-Greene Community College's annual art show for area high school students. The students chosen for this honor are Molly Conway and Madison Timothy, two seniors who plan to continue their studies in art after they graduate.
The 23rd Juried Art Show opens on Tuesday, Jan. 22 with a reception from 4:00-6:00 p.m. in the Foundation Gallery at Columbia-Greene Community College. The show runs through February 22, 2019.
This annual event invites art students from area high schools to show their work and compete for prize money. This year, the competition will gather 17 public and private schools from the area. Artworks on display have been carefully selected for their excellence by the art department heads of each the participating schools. Congratulations Molly and Madison!