The Class of 2019's highest ranking students based on weighted grade point averages are: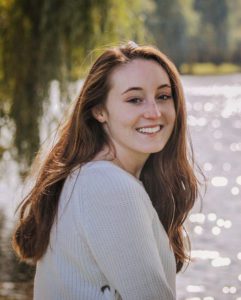 Valedictorian
Rachel Smith, daughter of Mr. and Mrs. Matthew Smith of Kiskatom, plans to attend the Notre Dame-Holy Cross College Gateway program in Fall 2019 where she will major in applied mathematics. While in high school, Rachel participated in varsity cross country, soccer, and was co-captain of the track and field team. She became treasurer of Yearbook Club in eleventh grade and has been a very involved member of Interact throughout high school. Rachel was also the Vice President of Catskill's National Honor Society chapter. In the community, Rachel has volunteered for Santa's Helpers, Red Cross Blood Drive, St. Baldrick's Day, Spring Rush, and Fill the Trolley.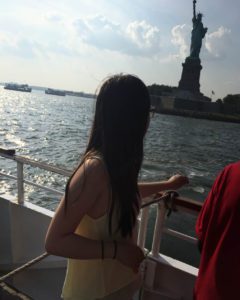 Salutatorian
Amy Li is the daughter of Pu Yong Li and Yan Qing Zhang, she will attend UAlbany to pursue a degree in mathematics. She hopes to make a name for herself and that everyone will remember her name.
#3 –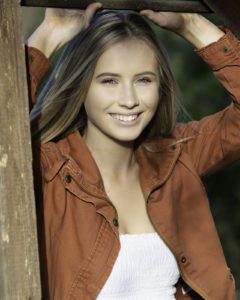 Anna Bulich, daughter of Joseph and Amy Bulich of Catskill, plans to attend the University of Virginia in the fall. She will major in Economics and minor in Finance on a Pre-Law track. During her time at Catskill, Anna was a four-year starting center back on the Varsity Soccer Team which she captained her junior and senior years, winning back-to-back Patroon Conference championships. She was the Class of 2019 Vice President and was involved in the National Honor Society, Interact Club, Peer Tutoring, Santa's Helpers, and the Spring Rush. She is the older sister to Katie and Hunter Bulich and plans to pursue a career in Corporate Law.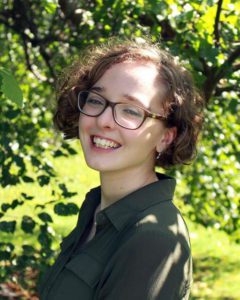 #4 – Alexa Powell, daughter of Mr. and Mrs. Powell of Palenville, plans to attend Nazareth College next year where she will major in musical theatre. While in high school, Alexa participated in music and the arts in any way possible- from chorus and trebs, to school musicals, writer's club, and art club; as well as participating in stage crew, Interact, and Spanish club. Alexa spent her senior year in the New Visions Visual and Performing Arts Program developing her creative skills and preparing for college. She was also involved in the community in multiple camps and productions. Over the past summer, she worked at the Catskill Media Camp to help students make films, volunteered with an Elementary music camp, and performed in a show at Bridge Street Theatre. This coming summer, she'll be in Bridge Street Theatre's first musical: The Shaggs Philosophy of the World.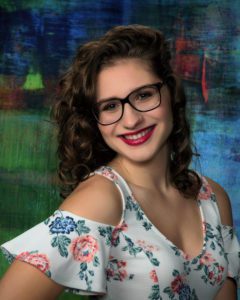 #5 – Rachel Reed, daughter of Tim and Adelia Reed, of Catskill, plans to attend Rochester Institute of Technology next year as a Computer Science major. While in high school, Rachel's passion was expressed through Volleyball where she excelled to MVP of the Patroon League on the Championship Girls Volleyball team. She also assisted with coaching Boys Modified Volleyball and assists with running open gyms at the school to build interest and skills for the sport in the off season. Rachel started teaching herself sign language even before the school began offering it as a class and used the skill to interpret a play as a freshman. She received the honor of Student of the Month from the Rotary Club and is a member of the National Honor Society. She's had a part time job since she was fourteen years old and is currently working for Pomodoro's in Catskill. She is a natural born leader who has crusaded for more than one cause while in high school.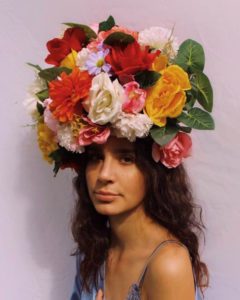 #6 – Joanna Van Slyke is the daughter of Christina Canarozzi-Van Slyke and William Van Slyke. She will be attending Binghamton University in the fall to pursue a Bachelor's Degree in Political Science. She is currently interning at Congressman Antonio Delgado's office as well as with Assemblywoman Deborah Glick. Joanna hopes to remain politically and socially active within any community she is a part of so that she can help achieve necessary changes.
#7 – Tulula Houston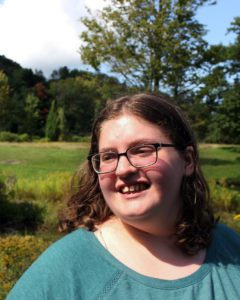 #8 – Adriana Powell, daughter of Mr. and Mrs. Powell of Palenville, plans to attend SUNY Oswego next year where she will major in zoology. While in high school, Adriana participated in a wildlife education program at the Wetlands Institute in New Jersey, the school's music program, and is a member of the National Honor Society. Over the years, multiple people have referred to her as a walking animal encyclopedia.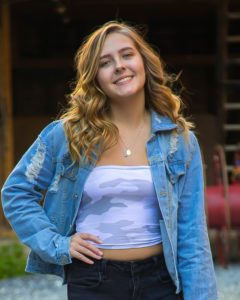 #9 – Izabella Marchesani, daughter of Aaron and Becky Marchesani of Catskill plans to attend Sage College of Albany next year where she will major in Nursing. While in high school, Bella was a member of National Honor Society, Business Club, Yellow Ribbon, and was sophomore, junior, and senior class president. She also works part time at Guys N' Gals salon and her mother's bakery.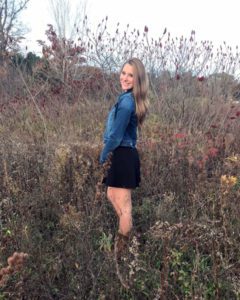 #10 – Darienne Guerrieri, daughter of Mr. and Mrs. Guerrieri, plans to attend the College of SUNY Delhi where she will major in criminal justice and minor in accounting. While in high school, Darienne played varsity tennis and participated in Santa's Helpers all four years of school. She was also involved in the community where she lives. She helps out in the Kiskatom Fire Department with all of their fundraisers and events. She works part time at Price Chopper, Wolff's Maple Breeze resort, and also babysits. One day she hopes to work in the field of forensic accounting.