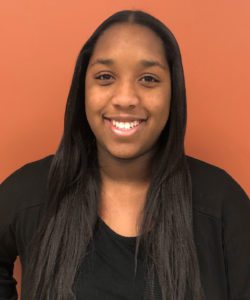 Catskill High School choral student Ava Higgins was selected to attend and perform at the Zone 9 Area All-State Festival held at Suffern Central School District on November 22 and 23, 2019. There, the junior joined other top student performers from around the region in singing with the Mixed Choir ensemble.
Ava learned five selections under the direction of Dr. John Warren, Director of Choral Studies at Syracuse University, and was accompanied by Ms. Tracy Dobelle. The mixed choir ensemble was chaired by Mr. Peter Kincaid. After mastering their selections, the ensemble performed in concert at Suffern High School on Saturday, November 23.
"Our vocal program continues to grow and pursue excellence. This is a prime example of the high level of music talent that Catskill contains," said Michelle Storrs, director of CHS Chorus.
In September, Ava was among several students Storrs recommended for Area All-State. These students all participated in the New York State School Music Association (NYSSMA) Solo Festival at Kingston High School in April, 2019. Ava was selected to participate in Area All-State based on this recommendation and the high scores she received from NYSSMA judges at the festival.