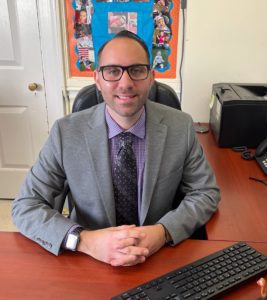 The Catskill Board of Education has appointed Mr. Junait Shah as interim principal of Catskill High School, effective Monday, November 30, 2020 to June 30, 2021. Mr. Shah has served as Catskill Middle School's assistant principal since 2017 and as the summer school principal at CHS for the past two summers.
"I am thrilled to be finishing out the year as the principal of the High School. With already knowing the students and faculty, I can hit the ground running on my first day. It's going to be a great year," Mr. Shah said.
Along with NYS certifications as a school building and school district leader, Mr. Shah holds a certificate of advanced study in Educational Leadership from Stony Brook University, a master's degree in English as a Second Language from New York University, and a bachelor's degree in Adolescent Education/Spanish from SUNY Oneonta. He is also trilingual, being fluent in English, Spanish, and Turkish.
Prior to becoming an administrator here, Mr. Shah taught Spanish at the Pine Plains Central School District, Baldwin Union Free School District, and Lansingburgh City School District. He also taught English as a Second Language for adults at Westchester Community College and previously served on Catskill's Board of Education.
The Board appointed Mr. Shah as interim principal following former CHS principal Benjamin Bragg's acceptance of a superintendent position with another school district.