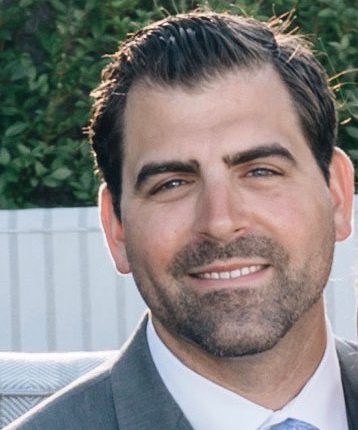 This July, Catskill Central School District welcomed Michael Zabinski as our new assistant principal at Catskill Middle School. Mr. Zabinski was a fine arts teacher and department chair at The Albany Academies, where he oversaw curriculum and instruction of theater, music, dance, and visual arts programs for over 700 students.
Zabinski also developed young athletes as a basketball, baseball, and football coach. He founded the Albany Academies Outdoor Club and led students on adventures that included trips to Wyoming, ice climbing in Lake Placid, camping in New Hampshire, and a summit attempt of Mount Washington.
"I have been presented with many opportunities in my lifetime that have shaped me into the person I am today. I want to pay it forward and provide experiences to students that will enable them to shine. I am a student-centered educator and someone who aims to be actively involved in the school community," Zabinski says. "I'm a firm believer in the whole school, whole community, whole child approach to learning. I look forward to getting to know and work with our students, staff, families and community because, together, we can achieve anything."
Zabinski resides in Slingerlands with his wife Marie and their three daughters, Ava, Ella, and Olivia. He enjoys reading, fishing, playing sports, boxing, taking photographs, bee keeping, listening to music, being outdoors and spending time with his family. He has summited the Grand Teton and worked on a 50,000-acre sheep and cattle ranch in Wyoming, where he worked on and off for ten years as a ranch hand and cowboy. 
He replaces former CMS assistant principal Junait Shah, who accepted the principal position at Catskill High School. Please join us in welcoming Mr. Zabinksi to Catskill!