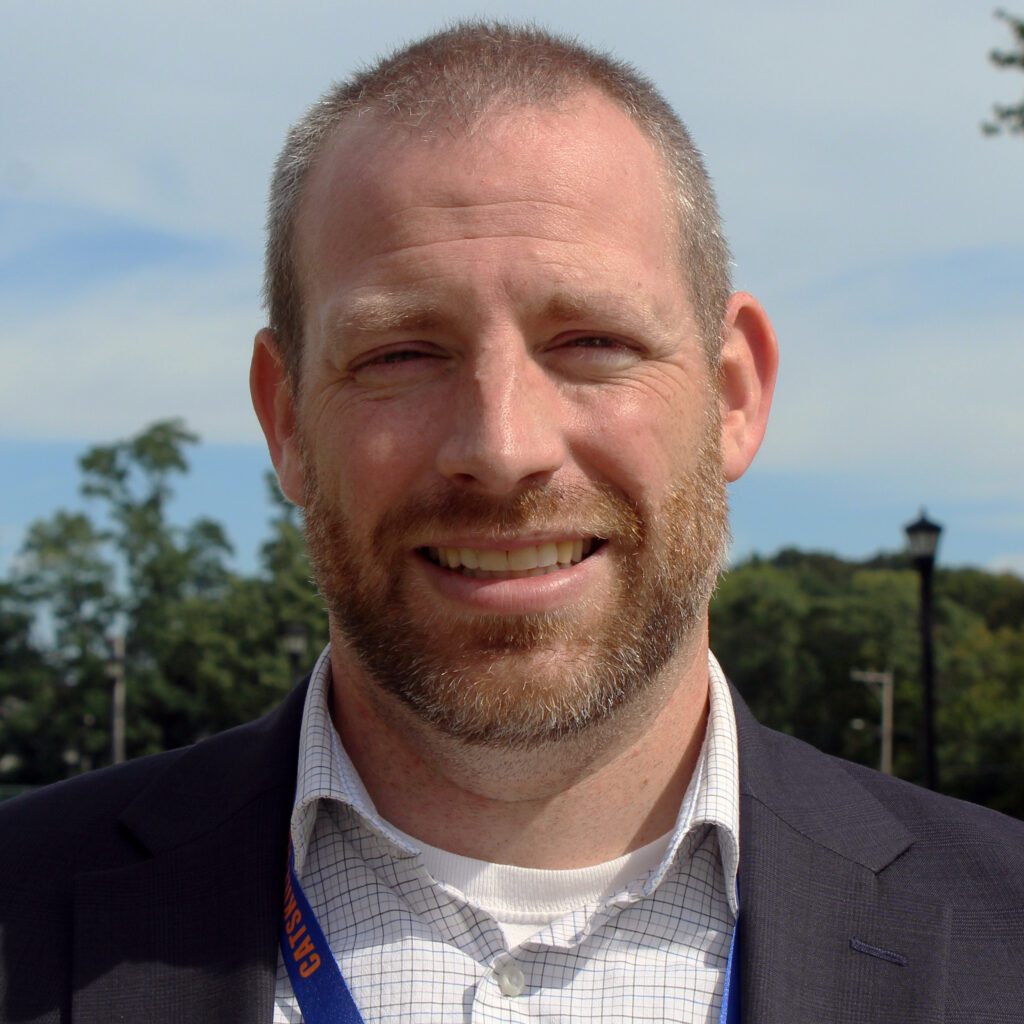 Meet Dr. Dan Wilson, Catskill Central School District's new Assistant to the Superintendent for Special Education. Dr. Wilson joined us this summer and now oversees the delivery of special education services to students district-wide.
He comes to Catskill from the Rockland BOCES, where he was the principal of CBI Tech and District Based Secondary Programs. There, he oversaw multiple student service programs that assisted students with emotional, behavioral, and learning challenges. Prior to that, Dr. Wilson served as the principal of E-TECH High School and as an assistant principal for the Poughkeepsie City School District. He began his career teaching science in special education settings, rising to become the science department chair for the Greenburgh Graham Special Acts School District and later the curriculum coordinator of science at the Mount Vernon City School District. He has also coached football at the JV and varsity level. 
"I've been working in special education my entire career, and my niche was always reaching the kids no one else could reach," said Dr. Wilson. "For me it's 100 percent about seeing kids grow and reach their goals. I'm a person who believes strongly in social equity and I'm pleased to be joining Catskill, a school district which shares those values, in a position where I can make an impact on the kids in not just one class or one building, but our entire school community." 
Dr. Wilson holds a doctorate in educational leadership from the Sage Colleges, a certificate of advanced study in educational leadership from the College of St. Rose, a master's degree in special education from City College, and bachelor's degrees in biology and secondary education from the University of Rhode Island. He is NYS certified as a school district leader, school building leader, and as a biology and students with disabilities teacher.
At home, he is the proud father of three who enjoys nothing more than spending time with his family. He and his wife, Natacha, have two boys – Elijah, who is eight, and Gabriel, who is five – and just welcomed baby daughter Alexis in August. Dr. Wilson describes himself and his family as "football junkies" who make it a point to visit a different college stadium each year. Together, they also enjoy sports like basketball, lacrosse, and fishing.
The Board of Education appointed Dr. Wilson to replace former assistant to the superintendent for special education Yvonne Palmer, who left the District at the end of the 2020-21 school year. Please join us in welcoming him to the District.