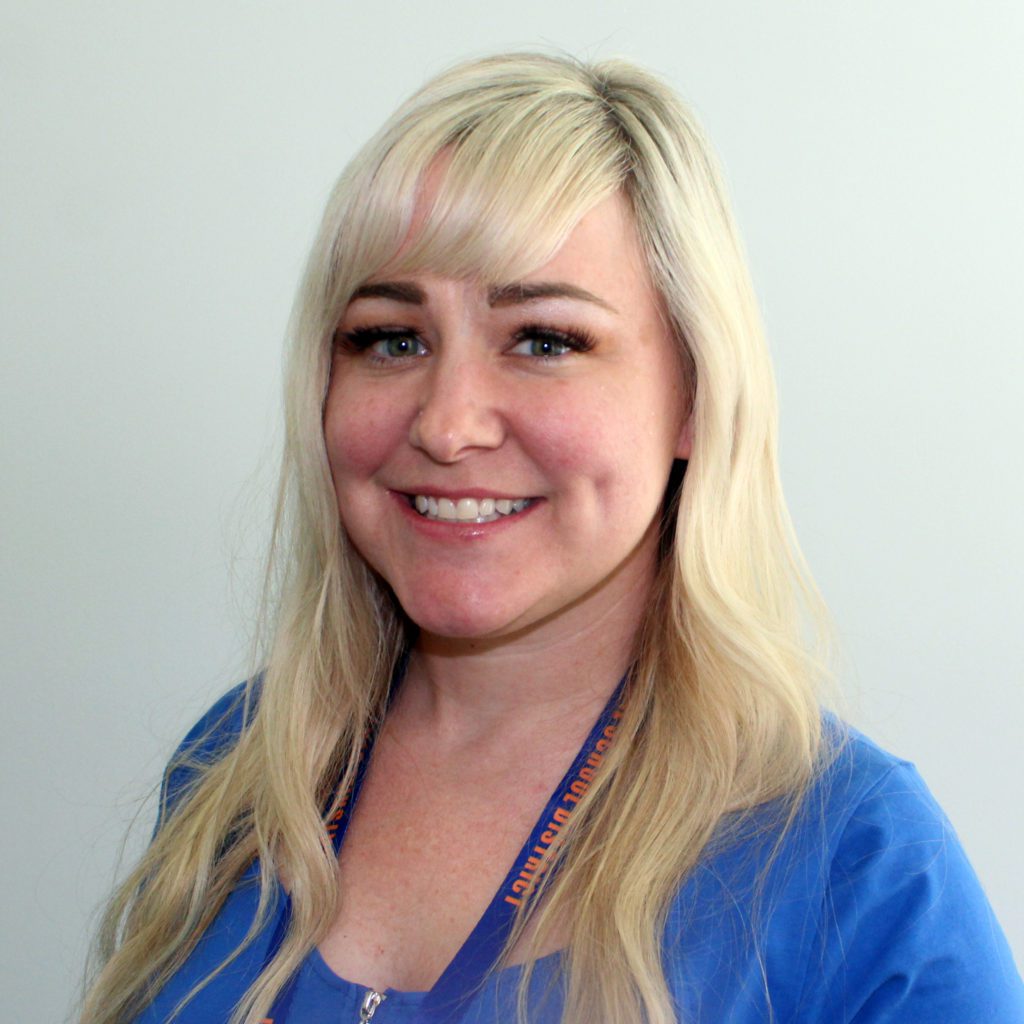 Allow us to introduce you to Annie Coager, our new assistant principal at Catskill Middle School. As assistant principal, Ms. Coager's role is to support students, faculty, and staff. She aims to provide a positive school experience for all by addressing concerns, managing attendance, overseeing the Positive Behavior Interventions and Support (PBIS) program, and fostering family engagement, among other duties.
"I am here to support our middle school community," Coager says. "For me it's about building positive relationships, nurturing opportunities, and looking toward the future. I believe every day provides a fresh start and a new chance for people to learn and grow."
She comes to us from the Hudson City School District where she was the associate principal at Hudson High School. Before becoming an administrator, she spent more than a decade teaching high school English, most recently for the Poughkeepsie City School District. 
"I had really inspiring teachers in high school who were committed to me and inspired me to pursue education," Coager says. "I love working with kids of different age groups, and I am passionate about developing educational programs that influence positive change."
Coager is a graduate of Stony Brook University's Educational Leadership program and is certified as a school building and district leader. In addition to earning her master's degree in teaching from Bard College, she completed an advanced study in special education. As an undergraduate, she attended the College of Saint Rose, where she earned her bachelor's degree in literature and also studied psychology. She also took years of American Sign Language.  
A resident of Catskill, Coager says she jumped at the opportunity to move her career to the district she lives in. "I want to be involved in our school as much as I can. Being here in the community allows me to be more than just an assistant principal. You can expect to see me at games, board meetings, and other district events as well," she says.  
At home, her family life revolves around her husband Cory, her 11-year-old son Caden, and her one-year-old son Connor. She and her family are passionate about animals, so it should come as no surprise that her family also includes a lab mix named RZA and two cats, Franky and Bella, who were all rescue pets. 
Coager enjoys running and has completed many races from 5Ks all the way up to half-marathons. An avid reader who is fascinated by human development, she always has three books in her rotation: one about education, one on parenting or child development, and something either fiction or nonfiction to read for fun. 
Please join us in welcoming Ms. Coager to Catskill Central School District's administrative team!