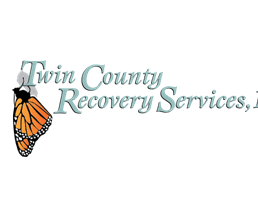 Dear CES families:
Twin County Recovery Services, Inc. is excited to announce that we are going to be offering Rainbows support groups for CES students grades K-5 again this year, beginning in November! In-school Prevention Specialists will be holding 2-3 monthly groups for students affected by loss resulting from divorce, incarceration, deployment, deportation, or a life-threatening illness. We will provide a confidential and caring environment where students can safely grieve, communicate, and heal among peers. Groups are based on projects, sharing, and developing coping skills for handling loss.
Groups will take place during the school day at designated times during CES lunch/recess periods. The Kindergarten group will meet Mondays from 12:00-12:40pm, grade 1 will meet Mondays from 11:15-12:00, grade 2 will meet Mondays from 12:40-1:20, grade 3 will meet Tuesdays 12:00-12:40, grade 4 will meet Tuesdays from 11:15-12:00, and grade 5 will meet Tuesdays 12:40-1:20. Prevention Specialists will pick your student up and walk your student to their classroom/special at the end of the group. Our first week of Rainbows will begin November 14th.  If a student is absent on his/her scheduled day, a Prevention Specialist will meet with him/her individually to review what was discussed and to distribute any missed materials.
Registration Forms can come from school faculty/staff or the parent/guardian. You can send the form to school with your student or call Taylor, Paulina, or your student's teacher to sign-up. We will follow-up with each parent/guardian. Due to the nature of the group, space is limited to no more than 10 students in each group. We recommend submitting your registration forms or calling as soon as possible.
Attached, you will find the Rainbows flyer and registration form. All families are welcome to contact us with registration forms or questions.
We look forward to beginning this meaningful new program with you all!
Thank you,
Paulina Traulsen, BA
ptraulsen@catskillcsd.org
(518) 943-0574 ext. 3232
Room 232
Taylor Samperisi, BA
tsamperisi@catskillcsd.org
(518) 943-0574 ext. 3246
Room 246