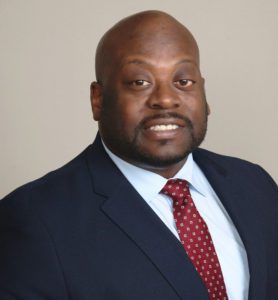 Catskill Central Schools is pleased to welcome Dr. Ronel Cook as our new Superintendent of Schools. Dr. Cook officially took the reins of the District July 1st, 2017.
Cook has more than 22 years of leadership experience in urban-suburban school districts in the Hudson Valley. He comes to Catskill from the Poughkeepsie City School District, where he worked in various leadership positions. Most recently, he served as the deputy superintendent. In this role, he supervised assistant superintendents, directors and principals; oversaw the fiscal and human resources of various departments; and implemented and evaluated the district's strategic plan. He also served as assistant superintendent for human resources, director of personnel, and principal. Cook started his career as a classroom teacher in Poughkeepsie.
Cook holds a doctorate in educational leadership, administration and policy from Fordham University, and a certificate of advanced study, a master's degree in educational technology and a bachelor's degree in English from SUNY New Paltz.
The Catskill CSD Board of Education appointed Cook as Superintendent in April, 2017 following a thorough search and interview process. He replaces Interim Superintendent Annemarie Barkman, who filled the position through June 30th.