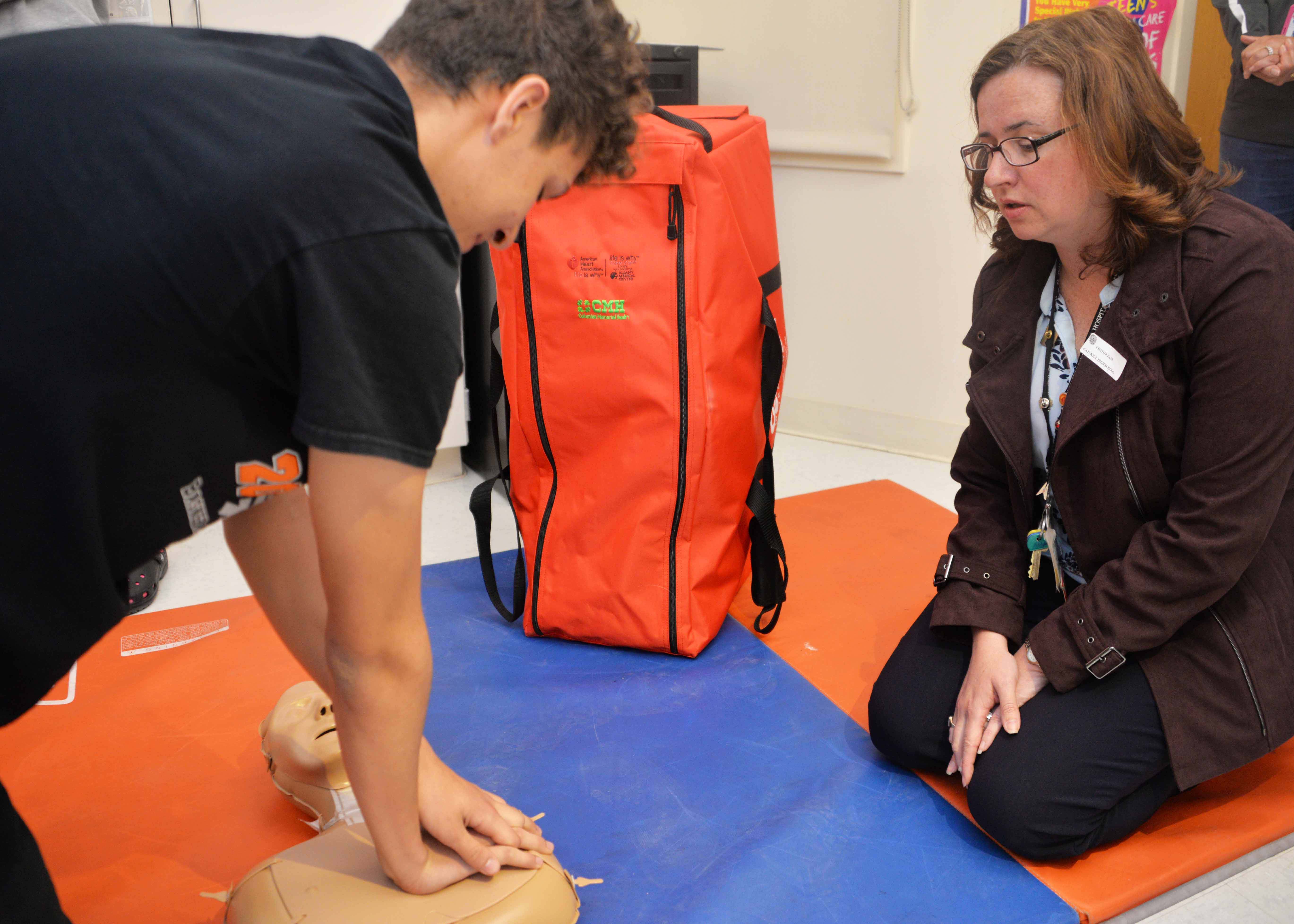 On May 11, representatives from Columbia Memorial Health, the American Heart Association, and Albany Medical Center visited Colleen Clancy's 7th period health class at Catskill High School to officially present CCSD with an American Heart Association CPR In Schools kit. The kit includes 10 CPR manikins, a pump, and instructional materials.
Catskill High School teaches CPR, and students demonstrated their skills on the newly donated manikins. Having students learn CPR is very valuable, because every year more than 350,000 people die from a sudden cardiac arrest in the U.S., and many of those sudden cardiac arrests happen in public places or in the home.
"Having Hands-Only CPR performed can double or triple the chance of survival for someone who suffers sudden cardiac arrest," said Kathy Lanni, chair of the Capital Region Advisory Board of the American Heart Association and chief community officer of SEFCU, in a media release that accompanied the donation. "New York law requires that everyone learn Hands-Only CPR before they graduate, and Columbia Memorial Health's donation will make it easy to do this. Catskill High School has been teaching Hands-Only CPR for a while, and we applaud them for being in the forefront of providing this skill to their students."
"We're grateful for this opportunity to work with the American Heart Association and Albany Med to provide our community with even more resources like these life-saving training manikins. We see it as an extension of our mission to provide safe, high quality and compassionate care to the people of this region," said CMH President and CEO Jay P. Cahalan in the same release.