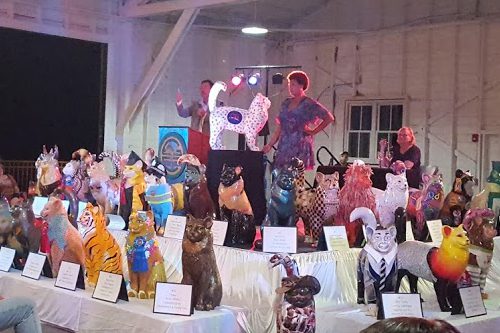 The cat Catskill Elementary School students painted for this year's Cat'n Around Catskill event earned some serious "scratch" for the community at the event's annual gala and auction September 23.
"Pawprint," which incorporates a cat's paw motif of finger and thumb prints stamped onto it by every student in our school, sold for $700 and will now go to live with its new owner across the river in Hudson. Proceeds from the auction help to support our community.
Pawprint was sponsored by the Catskill Teachers' Association and the project was directed by Ms. Allison, our school's art teacher.