S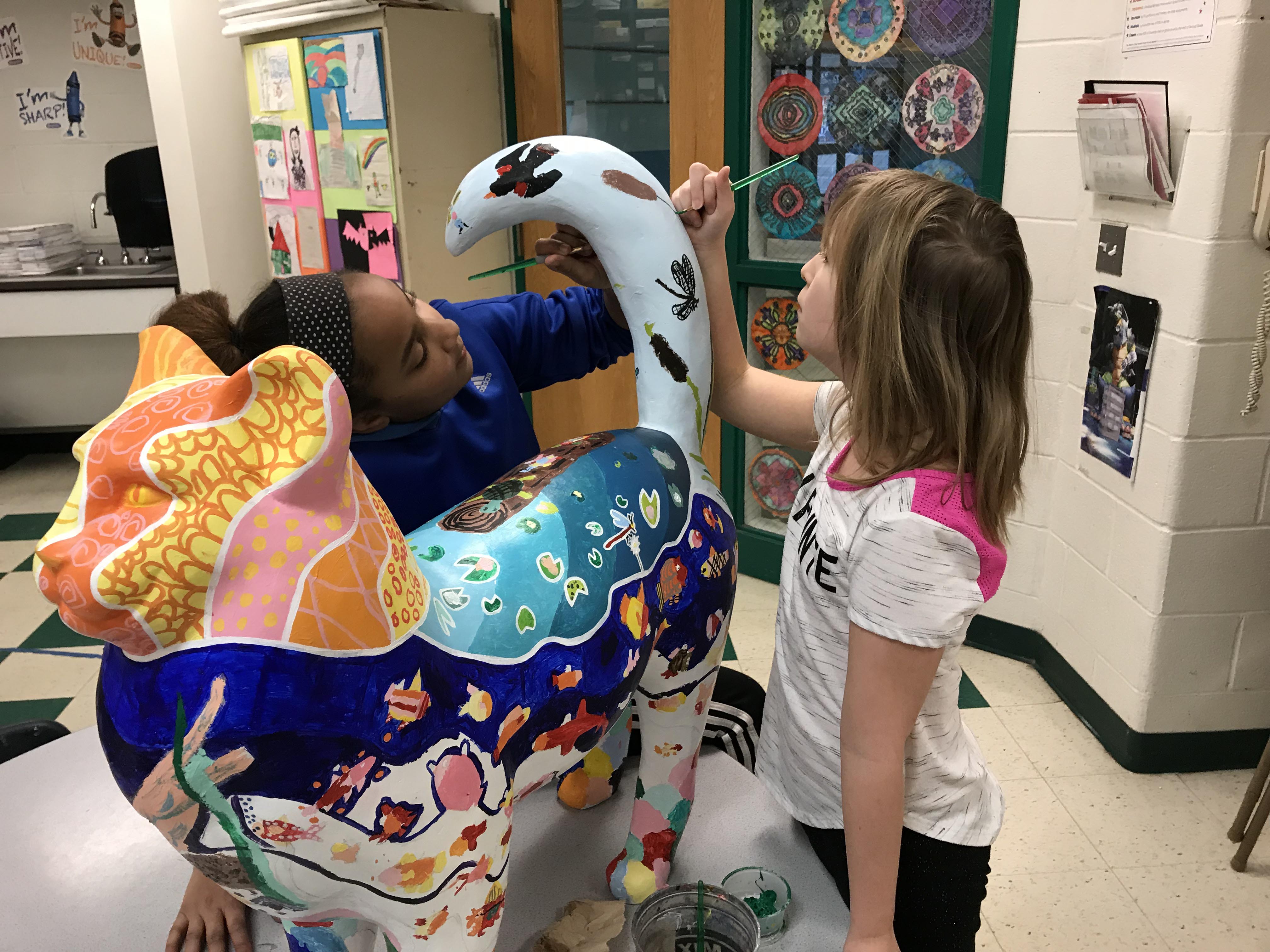 tudents from Catskill Central School District have two cats on display this summer as part of the annual "Cat'n Around Catskill" event, a unique artistic opportunity in our area organized by the Heart of Catskill Association.
"Cattails," Catskill Elementary School's colorful kitty, tells the story of what lives above and below the waterline of a New York pond – from clams, fish and turtles, to birds, dragonflies and of course, cattails! Every student from kindergarten through fifth grade lent a hand in painting this cat, which is sponsored by the Catskill Teacher's Association and can be found on Main St. near the community center. See more photos…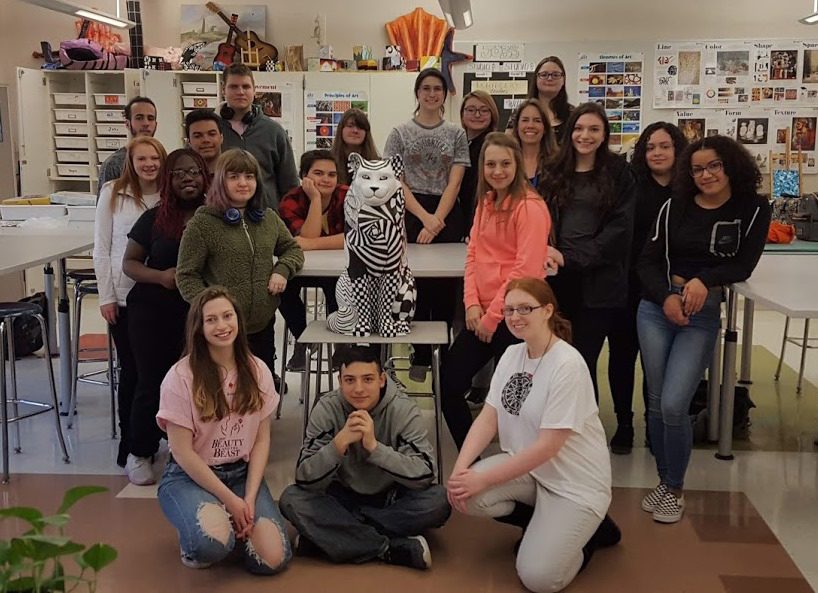 Twenty-one students lent their talents to Catskill High School's offering, including students in the school's art classes and Art Club, as well as others who were interested in being a part of this project. Their cat is an optical endeavor named "Catical Illusions" and is sponsored by eye doctor Christine Scrodanus on Main St., where the cat can now be seen. See more photos…
These student creations join other cats by local artists on display around downtown Catskill, and will be auctioned off as part of The Heart of Catskill Association's Cat's Meow Gala and Auction on September 21, 2019. If you're on Main St. this summer, be sure to give them a look.